Product Description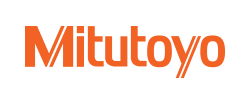 The Mitutoyo 103-260 outside micrometer is ideal for measuring metal and non-metal workpieces. A ratchet-stop mechanism provides uniform pressure on a workpiece for precise, repeatable measurements. While the friction thimble models allow for constant-force measurement for single-handed operation. The 103-260 features a vernier scale in inch units for taking precise outside diameter (OD) measurements, a ratchet-stop mechanism for uniform pressure during adjustment, and a spindle lock that helps provide secure locking of the measurement position.
Available in metric and inches, the Mitutoyo 103-260 outside micrometer set includes gauges with a friction thimble or ratchet stop thimble. The friction thimble allows you for a smooth measuring action without shock. In contrast, the ratchet stop thimble is easy to reach and gives constant pressure on the spindle while you carry on with your measuring tasks.
The 103 series OD micrometers enable one-handed operation with conveniently placed scales and ratchet stops. These measuring tools come with a baked enamel frame that is strong yet light and has satin-smooth chrome sleeves and thimbles. This model comes with three gages in a well-fitted case.
Features
The frame has a hammertone baked enamel finish for durability

Scale is laser etched on the thimble and sleeve

Carbide facing on the spindle and anvil resists wear to keep surfaces flatter with longer accuracy

The speeder is always available for quick rotation of the spindle

Comes with standard bar except for 0-1″ and 0-25mm models

Supplied in a fitted plastic case

Obtain the 0.0001" reading with vernier.