Product Description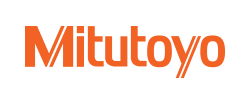 The Mitutoyo 155-903 telescoping set allows for quick and accurate measurements of holes and openings. The spring-loaded plungers expand within the opening and lock into place using the knurled rotary.  Each plunger has hardened contacts ground to a radius for true fit and measurements. Use these telescoping gages alongside outside micrometers and calipers to measure holes and openings. 
FEATURES:
Available in metric or inch sets and individually

Uniform contact pressure.

Satin chrome finish.

Sets supplied in fitted case.

Supplied in a fitted plastic pouch

Knurled finish provides secure handling and easy locking.

Rigid Handle with self-centering feature.

Made of hardened steel for longer tool accuracy and lifespan

Telescoping gages must be measured with a micrometer to get the final bore diameter.
APPLICATIONS
Used to determine the true size of holes, slots, and recesses up to 6″.
The Mitutoyo 155-903 6-Piece Telescoping Gage Set has the following specifications:
Range

: .313-6.00″

6 Gage Set

: .313-.500″, .500-.750″, .750-1.25″, 1.25-2.125″, 2.125-3.50″, 3.50-6.00″