Product Description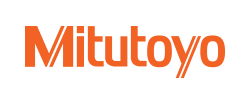 The 500-196-30 digital caliper delivers quick, repeatable outside dimension, inside dimension, depth, and step measurements with accuracy and unrestricted speed. Constructed out of hardened stainless steel, the caliper's slide and jaws offer greater longevity (optional carbide-tipped jaws are also available for this model). The impact-resistant, easy-to-read LCD display is highly durable and provides a large character height (9.0mm in height), improving readability. 
Additionally, the zero-readout key allows the display to be zero-set at any slider position along the scale for incremental comparison measurements. This switch also allows return to the absolute (ABS) coordinate and displays the true position from the origin point (usually jaws-closed point). The 500-196-30 comes with a fitted plastic case for easy storage and transport.
Features
Available in Metric and Inch/Metric models

Available with or without SPC output capabilities

Carbide-tipped jaws are available

Thumb roller included only on calipers up to and including 300mm/12" models

ABSOLUTE (ABS) linear scale eliminates the need for setting the origin point every time the micrometer turns on.

Eliminate overspeed errors.

Stainless steel construction protects caliper components and ensures accurate performance for a longer duration

SPC output function allows for quick and easy data management in real-time

Waterproof, Grease-proof, and dust resistant 

Alarm: Low Voltage, counting value composition error

Fitted plastic case included; 1000mm/40" model comes in a wooden case
Functions
Origin Set

Zero-Setting 

Data Output 

Inch/mm 

Alarm: Low Voltage, Counting Value Composition Error
About Mitutoyo
Mitutoyo is a global leader in precision measurement and metrology products. With a history spanning over six decades, Mitutoyo solidifies its reputation as a trusted provider of high-quality measurement solutions. Founded in 1934, they continue to push the boundaries of innovation to meet evolving needs worldwide. Their commitment to precision, accuracy, and reliability makes them an indispensable partner. With an extensive range of products, Mitutoyo remains at the forefront of metrology.