Product Description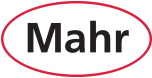 The Mahr 4157123 Micromar 40 EWRi-L Wireless Micrometer is an excellent choice for measuring thin metal foils. It has a quick drive spindle where one thimble turn equals 5mm (0.2 in). IP65-protected and waterproof, the 40 EWRi-L is ideal for wet and harsh environments.
It's easy to switch between inches and meters with this wireless micrometer. And transfer data seamlessly with the MarCom Professional software, which offers everything you need for an ideal measuring process. Rely on a tested and stable connection for sharing your values. Pair with the 4102220 i-stick for the best experience. The 4157123 has a 75-100mm measurement range and a 0.001mm resolution with an error limit of 3µm. 
Features
High-contrast analog display

Hardened stainless spindle throughout

Carbide-tipped spindle and anvil

QUICK DRIVE

Rapid adjustment

Sliding spindle

Integrated ratchet in the thimble

Lacquered steel frame, heat insulated

Digit height: 10 mm

Data interface: Integrated wireless

Energy supply: Battery life approx. 2 years (approx. 0.5 in wireless mode)

IP protection category: IP 65

Package contains: instruction manual, battery, setting standard (measuring range of 25-50 mm), case
Functions
RESET

(set the display to zero)

ABS

(display can be set to zero without losing reference to




ORIGIN)

mm/inch

ORIGIN

(for entering a numerical value)

LOCK

function (key lock)

TOL

(Tolerance and warning limits)

HOLD

(storage of measured values)

DATA

(data transmission via connection cable)

Bi-directional data interface (external input option of characteristic values and setting of individual lock functions by software MarCom)
Applications
Avoiding workpiece damage: The non-rotating spindle has an infringing touch, which prevents scratch marks on sensitive and finely machined surfaces

Ideal for measuring thin metal foils without twisting and bending them

Thread flank measurement by using thread wires: Both wire holders always remain in the engaged position with the non-rotating spindle
Download the Software
Software: MarCom Professional free download:

www.mahr.com/




marcom (only for Mahr data cables and wireless systems with USB and RS232 interface)
About Mahr
Mahr Metrology is a prominent global provider of innovative metrology solutions. Since 1861, Mahr has been a pioneer in precision measurement, offering a comprehensive line of high-precision gauges and advanced metrology systems. Their commitment to accuracy, reliability, and customer satisfaction makes them a top choice among industries worldwide. Mahr's cutting-edge technology and engineering empower manufacturers to achieve precision in their production.