Product Description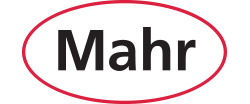 Product Description
: 
With the Mahr 4102220 MarConnect i-Stick Wireless USB Receiver, eliminate cables, batteries, and expensive interface boxes. The built-in ANT+ technology allows for secure and valid connections. Securely transfer data from a compatible device to a PC within seconds. 
4102220 Features
: 
Value for  Money: With Integrated Wireless you can connect up to 8 measuring instruments per iStick receiver. Unlike conventional wireless solutions, the Integrated Wireless system comes fully integrated.  Connect up to 8 wireless devices or 32 wired devices using the MarConnect software.
Long Battery Life: The wireless interface makes measuring instruments energy efficient since there's no need for additional batteries, unlike traditional wireless data transmission systems. 
Simple Data Transfer: With the 4102220 i-stick, you can easily transfer your measured values via Integrated Wireless to the PC. As with a data cable, the measuring values go straight into MS Excel© or any Windows application. 
Secure Data Transfer: Measuring instruments with Integrated Wireless display messages to confirm if the data transferred correctly and whether you are within receiving range of the iStick receiver, They allow for many tools connections to a single receiver securely.
4102220 Functions
: 
USB wireless receiver for Mahr measuring instruments

3 Channels

Connectable Devices with Integrated Wireless: 8 per i-Stick

Radio Frequency MHz: 2400

Wireless Range: Up to 19.6″/6m

Can transfer your measured values directly to your PC
Fall Promo Special: Mahr Bundle (1086 Ri MarCator Digital Indicator + i-Stick Receiver)