Product Description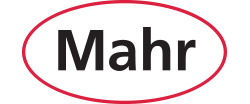 The 4337624 MarCator digital indicators come with integrated wireless data acquisition. Equipped with the innovative Reference-system, it automatically stores the zero position for future measurements. Transfer your measured data directly to a PC without the use of cables.
4337624 Features
Integrated wireless data transmission.

Immediate measurement due to the reference system.

Individual button lock functions.

The operating and display unit can be rotated to 280 degrees.

High contrast LCD with 11mm high digits.

Operating temperature approx 3 years (2000 work hrs/year).

Maximum measuring speed 1.5m/s.

Marconnect data output: choose either USB, OPTO TS232C, digimatic or integrated wireless.

Operating temperature 10-40 degrees.

Class of protection IP42 following IEC 60523.

4337624 Supplied with: battery and operating instructions.
4337624 Functions
ON/OFF, RESET (Set display to zero).

mm/inch

Reversal for counting direction.

TOL (enter tolerance limit values).

PRESET (Allows the entry of any value using the set button).

DATA (When connected with data connection cable), factor (adjustable).

ABS (display can be set to zero, without losing the reference to present value).

[0] (tolerance GO / NO GO display mode)

Factor (adjustable)

LOCK (individual button lock) 
Applications
Comprehensive measuring function for static measurements such as lengths, distances, and length differences. 
Select our Promo Special: Mahr Bundle (1086 Ri MarCator Digital Indicator + i-Stick Receiver) Option